Small Beginnings
About us
Traditions like Sunday suppers were a huge part of my life.
Looking back, I am reminded of the long-standing tradition in my family where women gathered in the kitchen cooking and creating together.
Whether it was in the kitchen or around the table for everyday meals, special dinners, or holidays, we always worked together.
For as long as I can remember, food has always been a huge part of my life.
I think it started when I was about 4 or 5 and would go to our nanny and grandpa's house Sundays after church.
Making dinner was a journey and a joy in itself.  Nana always used the same pot and an old knife for everything.  My sisters and I would roll the meatballs. My job was to grate the parmesan cheese with an old metal grater. That pot of sauce was magic.  You never knew what you would pull out of it, could be sausage, a chicken leg or even a whole pork chop.  But one thing never changed – the unforgettable taste of nana's sauce.  Even today I can open that pot, close my eyes, and smell the magic.
When I close my eyes, my mind goes back to our little house on Howell's Road in Middletown, NY.  That house is a part of my soul.  It's the house that built me. I am brought back over and over in my mind to that kitchen that my dad built.
I can see clear as day my Mom at the counter, always cooking, making sure all five of us kids were fed. She did not know it then, but she was leaving such an impression on her youngest daughter.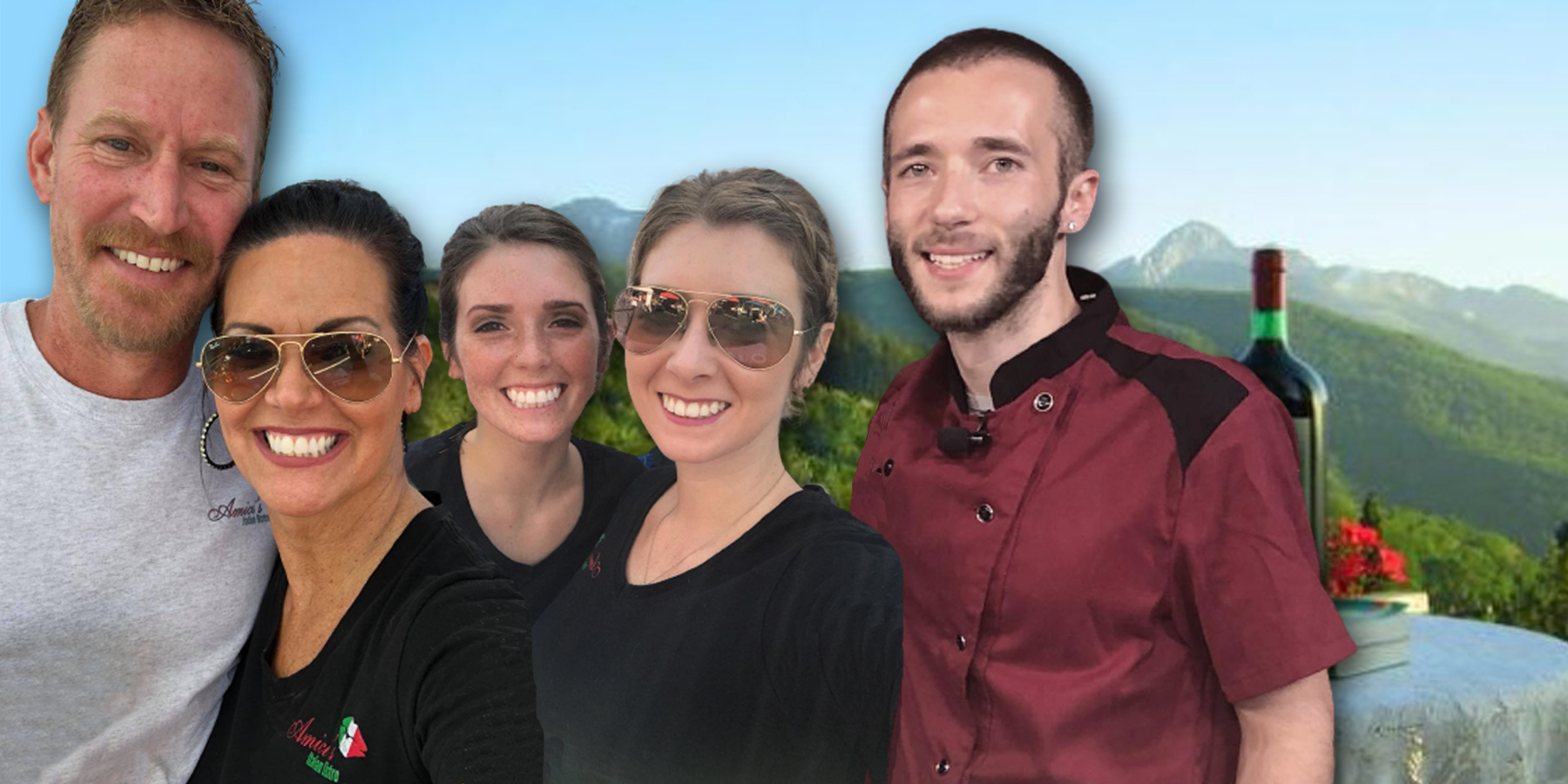 Whether I'm having coffee with my daughters Annie and Abby, making a cooking video with Abby, planting flowers in front of our restaurant with my husband Josh or simply doing the dishes together, we are keeping my childhood legacy alive. I have used that old pot of nana's over and over in my restaurant and still smell the magic every time I open the lid.  When I'm ready to pass that pot down, I'm sure my children will experience the same memories and magic whenever they use it.
Reservations
Book your table
Walk-ins are always welcome but we prefer a reservation for groups of five or more.
There could be a wait when you arrive (even though there are empty table in view) because we do not have a server there yet. Please be patient.
Please remember our bar tender is making drinks for the entire restaurant so again, please be patient if it takes a bit longer.
We are a privately owned restaurant and therefore, will NOT mandate mask wearing for our staff. If you feel comfortable wearing one that's fine. 
We genuinely love our customers and everyone who chooses to walk through our doors and spend time with us. We want to make your experience at Amici's a pleasant one. We strive for excellence, but we are also human dealing with situations ourselves.